Discover the ONE Missing Ingredient From All Your Previous Fitness Programs, and Learn How to Finally Make REAL Changes to Your Body and Your Health.
It's Time to Break the One-Step-Forward-Two-Steps-Back Cycle That You've Been Stuck In Forever.
What If I Told You That...
...you have every tool you need to accomplish your goals? You CAN build muscle. You CAN lose fat. You CAN learn how build habits that will help you create a healthier, happier you. You have those tools. You just have to learn how to use them.
Tell me if this sounds familiar...
You start a new fitness program. The first few weeks go great! But then things start getting difficult as you realize the plan is making your life miserable. You try and stick it out until the end, but eventually you crash and give up all together. You search until you find another plan, and the cycle starts all over again.
Sure as heck sounds familiar to me. Hell, writing about it made me cringe. It was the cycle I was stuck in forever.
Unfortunately when it comes to fitness, it's the cycle a lot of us get stuck in. It's the cycle we are conditioned to believe is necessary. It's also what's keeping many of us from accomplishing our fitness goals; because it doesn't work.
The problem is, in order to get the extreme results these programs promise, you need to make massive lifestyle changes; something most people can't sustain for long periods of time. What many people don't realize is that they don't need to make these extreme changes to get meaningful results. You CAN get results without eliminating carbs, crash dieting, or performing hours of cardio every day. 
But we're told that's the only way to make progress. And when these changes become too difficult, or we aren't getting the results we want, we often give up on our goals altogether. This puts us right back where we started; stuck in the one-step-forward-two-steps-back cycle.
But that ends NOW.
For Years I Struggled to Find an Enjoyable Way to Lose Weight
But I was stuck in the cycle. I was one of those people who believed that there was that "one little trick" that would work for me, or that I had to only eat "the 7 best foods to burn belly fat."
I hated the process. And I hated myself. I was fat, miserable, and worst of all, sick of being stuck in the cycle. I didn't want to do it anymore. I had all but given up and accepted who I was.
However, a funny thing happened when I did this. When I stopped focusing on the outcome and started focusing on the process, I saw better results than ever before.
What I realized was that if I wanted to make long-term changes to my health, I needed to find a way to do it without making myself miserable. I needed to find a more livable approach. So I started seeking out activities that I enjoyed, that made me feel good. I stopped running because I hated running. I wanted to get stronger so I made strength training my priority. I stopped following fad diets and started focusing on whole foods, lean meats, and veggies.
This is something that a lot of people struggle with, and understandably so. We want results, we want them now, and we will do whatever it takes to get them. However, this often comes at the expense of our health, and requires major lifestyle changes. Instead, in order to get the best results, you're better off focusing on a sustainable approach and making the process work for you.
When I stopped focusing on the extreme stuff I read in magazines, and started learning what worked for me, that's when results started happening. The more I learned, the more I was able to separate what worked for me from what didn't.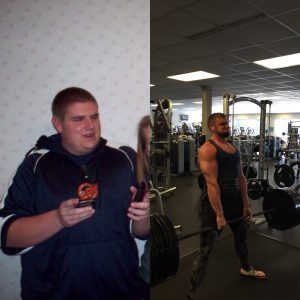 The end results shocked me. I lost 80 pounds of fat and gained substantial muscle. I went from never having deadlifted a day in my life to pulling over twice my bodyweight for reps.
More importantly though, I learned how to break the cycle and how to make fitness work for me. I learned that there are no "tricks", shortcuts, or quick fixes. I learned how to make successful programs fit the person, not the other way around.
And thats what I want to do for you!
This is the point in the story where most people say, "Okay Jorden, that sounds great and all…but can it really work for me?" 
Yes my young padawan. Yes it can.
With my online coaching program you get a plan designed to fit you, while also delivering meaningful results. 
My coaching program is built to get you out of the endless cycle of struggle and disappointment.
If you want to learn how to create habits that will help you lose fat, build muscle, or create a healthier lifestyle, this is the program for you.
If you want to learn how live a life that you both enjoy while also getting shredded, jacked, or building the body of your dreams, this is the program for you.
If you're ready to become the best version of yourself; to turn heads when you walk into a room and have all your friends be like, "Damn!", then this is the program for you.
If none of that sounds super amazingly awesome, then we can't be friends.
"Jorden is an incredible coach with an incredible story. Everything he teaches is not theory but is what he does and has done himself. His knowledge and understanding of the body and nutrition is outstanding, I learned that on day one! Jorden not only helped me get into shape and feel better about my body, but educated me on the process itself which made a big difference. HIghly recommend Jorden Pagel fitness to anyone, beginners and advanced!"
"3 years removed from college, recently married and behind a desk all day I found myself topping the scales 15 pounds heavier. Even though I worked out and somewhat ate healthy, nothing was working. I was overcome with complete frustration.
After emailing Jorden I had hope I could learn how to manage my weight and eat better to get my old body back. This has been a complete lifestyle change for me not just the next fad diet trend. Jordan taught me how to manage and track my protein, fat, and carb intake, which paired with the right workout regimen; this has helped me lose the 15 pounds in a mater of just months. 
I have more energy and confidence. I even dropped from a size 6 to a size 2! I actually look forward to my training days and have full confidence in the weight room to what use to feel overwhelming and intimidating."
"Jorden is very knowledgeable on the subject. His eating recommendations are great. Definitely my favorite parts of the program were the workouts. They were killer and really helped elevate my fitness level. Jorden is a fantastic fitness coach with some of the best workouts out there and positive encouragement to keep you going. Great guy, full of knowledge, definitely knows his stuff."
Most programs that promise amazing results in a short period of time fall into one of the following categories:
Forbid you from indulging in your favorite foods from time to time.
Paint a certain food group as "evil" or "the cause of fat gain".
End after a certain period of time and leave you having learned nothing about how to continue making progress.
Working with me, you won't have to deal with that. Not only because it isn't necessary, but because it's detrimental to your long-term health and progress. Programs like that keep you in the endless cycle of struggle and despair. Programs like that don't work.
Here Is What You Get When You Start Today...
Each month you get a custom training plan designed for you.
These plans aren't ripped out of the pages of a magazine. These are 100% created just for you. Have an injury? We'll train around it. Want to get better at a certain exercise? We'll work at it.
We do an in-depth training assessment to determine the best plan for you based on your history and goals. This allows me to create a plan that is unique to you. This helps ensure we get optimal results from each training session. Every month your new plan will build on the previous month's progress in order to keep you moving in the right direction.
You get a personalized nutrition plan to fit your lifestyle.
A lot of programs assign you a cookie-cutter diet plan with a lot of restrictions and minimal food choices. With my coaching program, those miserable days are over.
We'll take a detailed look at the foods you enjoy and the ones you don't in order to create a plan that not only works for you, but also one you can stick with and enjoy. Don't like chicken and broccoli? That's fine! You don't have to eat them. Your nutrition plan won't exclusively focus on including or excluding any certain foods. Instead, you will learn how all foods can be part of a good nutrition plan, and how they work to help you reach your goals. Rather than me telling you what to eat, I will teach you HOW to eat for your goals and lifestyle.
24/7 support from me.
This is really where online coaching shines above all other forms of coaching. When you work with a trainer in a gym, you usually only have access to them during your session. But with online training, you have access to me whenever you want! Have a big event coming up? Struggling to hit your macros or problems with a certain exercise? Let me know and we'll adjust your plan however necessary.
Two of the biggest factors to a successful fitness regimen are accountability and support. I ensure that my clients and I stay in regular communication to answer any and all questions, while monitoring progress. Knowing you have someone there whenever you need them is one of the biggest benefits online coaching provides.
A program designed to fit YOUR lifestyle.
What good is a plan if it makes your life miserable. For your plan to work it needs to compliment your life, not control it. You need to be able to go out to dinner, grab drinks, and enjoy the holidays because hey, that's life. In my program you'll learn how to navigate these events so as not to impede your progress, and allow you to get the most out of life.
Here's the deal…I only take on a certain number of clients each month. I would love to be able to help everyone, but I've found that I'm best able to serve my clients by keeping the program exclusive.
We're kinda like an awesome club, with tank tops and deadlifts. And unfortunately, not everyone can get in. So you need to apply.
Here's what I want you to do…Fill out the coaching application at the bottom of this page. After I receive your app, I'll read through it, learn all about how awesome you are, email you some follow-up information, and we'll decide if you're a good fit for the program.
Then after we both slap hands and talk about our favorite Game of Thrones characters, we'll start kicking some ass.
You really have nothing to lose and everything to gain.
"I've really enjoyed the workouts and learning more about fitness/nutrition through the group. I thought I'd share that I'm back to my previous goal weight and I'm again fitting into the clothes I previously bought when I was this size. I've also surprised myself with now being able to do a few unassisted pull ups. I also hit a personal best for the fun run with 66 min for 14km…Importantly, I learned a lot more about nutrition, which complemented my training and goals. I've learned how macro targets can be a healthy and realistic approach, and I never felt like certain foods were completely off limits.
Overall, Jorden's approach equipped me with a lot of tools and support to make the most of the program."
No more spinning your wheels on other programs that promise you the world and give you nothing. The best time to do something for yourself is now. You deserve it.
Join the awesome group of guys and gals already getting amazing results with the JPF Coaching Program. Losing fat and gaining muscle are great, but if you want to dominate life, crush your enemies, and rule the world, this is the program for you.
See you on the other side,
Jorden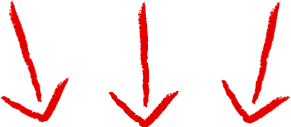 Jorden Pagel Fitness Online Coaching Application